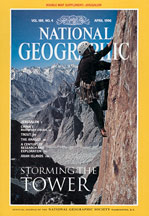 Bill Hatcher
115 N. 4th Street
Dolores, Colorado
PHONE: 970.882.7121
E-Mail: [email protected]
WEB: www.billhatcher.com



Bill Hatcher takes a photojournalistic approach to capture unique one-of-a-kind images. When Bill is not working hard in his office, he is traveling the globe in search of remote adventure, culture and the unique story. Assignments have taken him as far as Africa, South America, Asia, and the Himalayas. He is a regular contributor to National Geographic, Outside Magazine and his images have appeared on the cover of 40 magazines world wide. He is based in Dolores, Colorado.